So it's now 2015, I just recently packed up and moved to Melbourne and had an awesome first Christmas in our new house! For the past couple of weeks we've been busy unpacking all the boxes and styling the house which for me is a whole heap of fun. I got a few new things to decorate with but I hear that a lot of people got home accessories for Christmas and are looking for some decorating hints, well here are some tips and tricks of the trade.
One of the first rules of decorating is the 'rule of thirds'. This rule is all about adding depth to the design and creating more of a center piece rather than a flatlay.
The rule of thirds takes into account focal points and height. Adding different heights and dimensions to your design adds interest and depth which draws the line of the eye toward each piece individually rather than it getting lost in a few grouped pieces of the same height.
As the picture above shows, the rule of thirds usually consists of having three or more heights. This picture is of one coffee table I styled which consists of four 'structured' heights and a fifth 'filling' height. A structured height is an object such as a vase, candle or ornament that is part of the structure of the design and a filling object is a type of flower or plant that fills the bare space and adds extra interest.
No matter how big or small your coffee table may be, always make sure you make full use of the potential space. There is such thing as too small and going big is always better. My fiance always uses the expression: 'Keep It Simple Stupid' or K.I.S.S to remember that just because big and bold is good, doesn't mean it has to be a mess, simple is beautiful.
Your first step to decorating your coffee table is to gather all of your equipment. Once you have everything together, lay it all out on the floor and look at it all together, start to visualise your ideas and how you would like the layout to look. Now it's time to have some fun, play around with different ideas and remember that the first time you place your items on your table it may not look perfect and most often then not you'll be pulling it apart and trying new things more times then you can count. Start off with your lower heights and work your way up to the taller objects.
Here is some product inspiration to help you get started with your gathering:
Candles are always great to use whether it's because they smell nice, look awesome or add ambiance. You can have them sitting by themselves or put them in a lantern, on a holder or get a jarred candle. This Garden Rose candle from Target smells absolutely scrumptious, burns for 55 hours and is only $10! Pop it into this Morkt beige lantern from IKEA (just $19.99) or on top of this Brooklyn pillar stand, also from Target and just $12.
You always need a filler layer which means you need something to put it in. Try this Stem Vase from Bad Bath N' Table ($6.99) or this Rosenthal Plisse Vase from David Jones (49.95) or add a pop of colour with this Yellow and White Glass Vase from Salt & Pepper.
Use a tray to organise all of your objects and keep them grouped or you can change an objects use like this Magical Thinking Patterned Cutting Board ($34) from Urban Outfitters and top your design off with some good reads for your guests.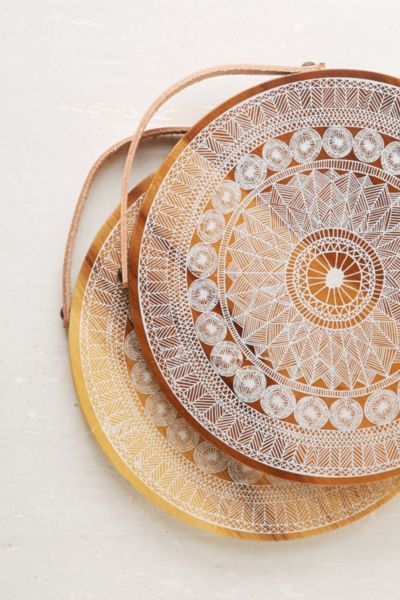 Always look for inspiration, you might never be sure of your style or an idea until you see a picture of what it could look like, so here's a few inspiration pics for you:
Here's another side table I styled using the rule of thirds. Don't be afraid to play around with colour and think outside the box, you never know what combinations you'll end up liking.
Most importantly have fun with your styling and make sure your end result is one that reflects your style and personality. Good luck!
.